The Houses of Parliament are in sight. There are many more hours ahead before the people queueing achieve their objective. Some are wrapped in blankets handed out by volunteers as the long London summer has turned to a chilly September. Many have been waiting overnight. They are all here with a common purpose, to pay their respects to Queen Elizabeth II.
Ecclesiastical, choral music plays through speakers from the concert hall. The mood is upbeat. Friends are made as conversations strike up between strangers. And remember, this queue represents all humanity. People have travelled from across the United Kingdom, and the world, to pay homage to a remarkable woman who was loved by so many. You didn't need to meet her. We all just knew Queen Elizabeth II from the abiding presence she had in all our lives.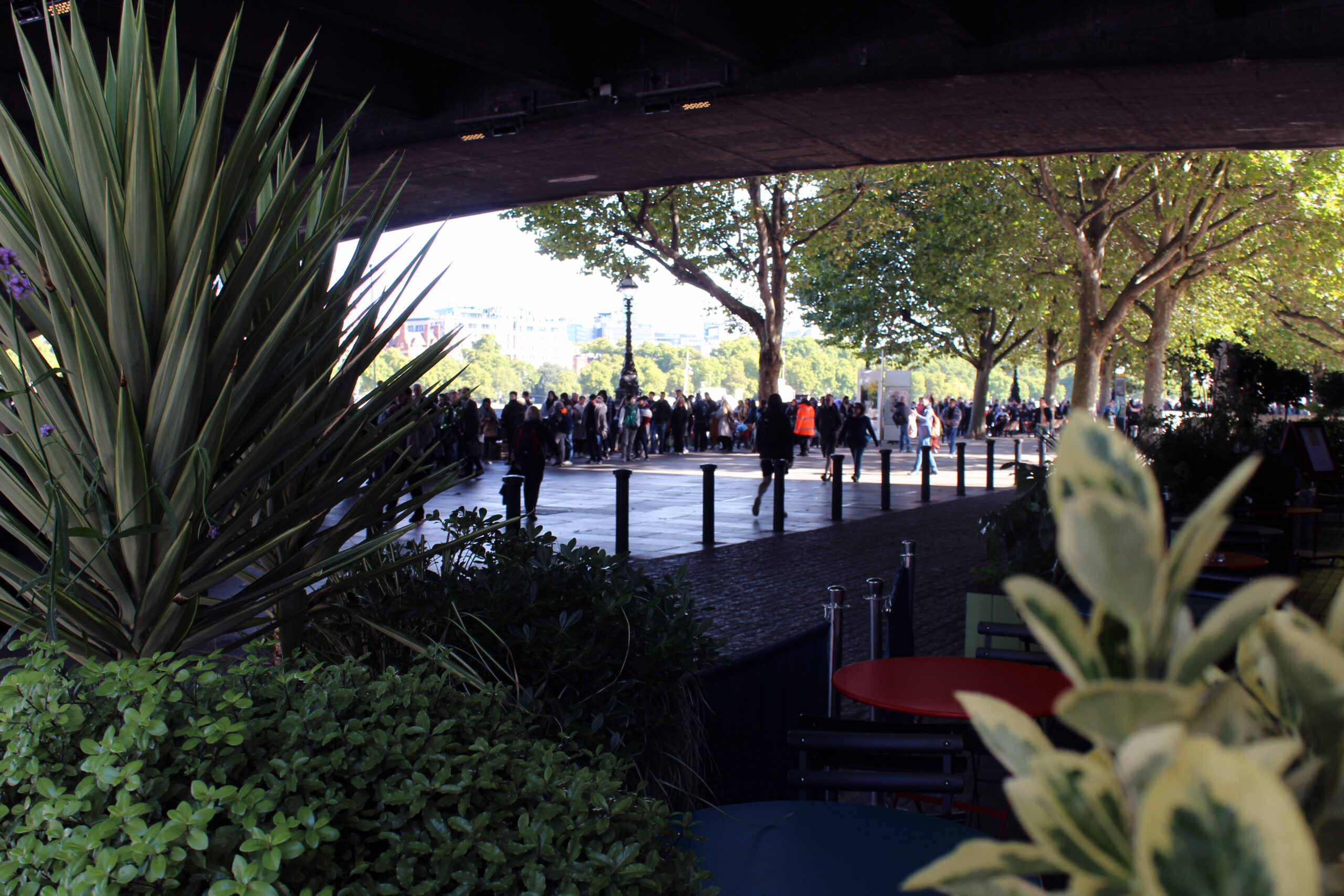 Years ago I met both Prince Philip and, the then, Prince Charles at two separate luncheons when I worked for The Baltimore Sun. They were charming in their individual ways. Sadly I never had the opportunity to meet the Queen. Stories abound of her consummate professionalism, her understanding of the world, and her ability to put people at their ease. We learnt of her love of corgis and horses and her sense of humour.
A Queen with a twinkle in her eye
A much told story of a meeting on a beach is one of my favourites. When American tourists meet her and one of her protection offices near the Sandringham Estate, one of her country homes, they ask if she has ever met the Queen. She quips she hasn't, but her companion has. What is she like? He replies, 'she can be very cantankerous, but has a lovely sense of humour'. They put an arm round him, hand their camera to the Queen and ask for a picture. He then takes one of them with the Queen. She is amused and wonders what their friends back home might say when they show off their keepsake.
The world and her family will mourn her passing and it's the memories of how special she was that will sustain those grieving. The pomp and ceremony is rightfully hers. She was the longest reigning monarch and one that took her oath of service as a way of life. As Paddington Bear so aptly said in a spoof with the Queen to celebrate her Platinum Jubilee, '… thank you for everything.'