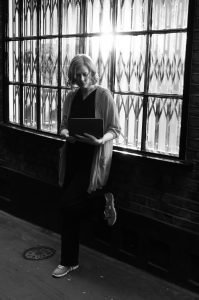 The Londoner is Michele Nevard, writer, journalist, editor, ex-restaurateur, maker of arts and crafts, and on it goes. I'm passionate about the written word in all its forms from screenplays to features, educational copy and more.
I was one of the last incumbents of The Baltimore Sun's London Bureau. Financial pressures brought the sad demise of that Anglo outpost that had glittered in the Tribune Company's portfolio.
What began as a beloved family business in the early 1900's was gobbled up by large corporations.
I adopted London as my home city when I came to do my first degree in film and photographic arts. After a year I moved and settled in Covent Garden. It's fair to say that I know the area and its environs intimately.
My blog gives you the insight on my local knowledge. I feature some of the interviews with local entrepreneurs – mostly of the foodie kind – that I wrote for Coutts Woman, the once online magazine of the Queen's bankers. And I share my insider's view on what has to be one of the most vibrant capitals in the world.
If you're looking for that little extra that goes beyond the guidebooks and gives you a glimpse into the heart of this exciting city, look no further.